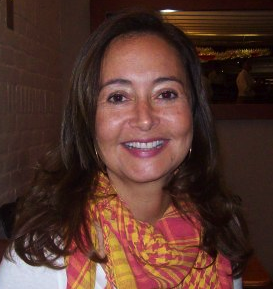 As a bridge from one culture to another, I commit myself to the highest standards of performance, ethical behavior, and business practices.  I safeguard the interests of my clients as my own and keep all client information confidential.  I strive to build a solid reputation on the quality and professionalism I offer my clients.
I was born in Colombia, and I've lived in six countries. I learned English as a second language when I came to live in the U.S.   Over the years, I've traveled throughout the world, returning often to the country of my birth.  Finally, in 1999, I settled permanently in the U.S.  Every new culture has helped me on my quest , and I cherish all the lessons I've learned.
In the U.S., I've lived in three states: Rhode Island, Texas, and Florida.  In Rhode Island, the smallest state, I learned English.  In Texas I got to know the largest Hispanic minority in the country, Mexicans.  In Florida, I've met a variety of Hispanics: Cubans, Dominicans, Venezuelans, Uruguayans, and Argentines, to name just a few.  Each group has similarities and differences from the others.
Nowadays, I don't need to travel far to enjoy wonderful aspects of many cultures: here in Miami I can have a Cuban "cordatido" (a mix of espresso and milk), the Nicaraguan "tres leches" (one of the world's best inventions), and all the dynamism of a cosmopolitan city.  I still travel, but when my plane arrives in Miami, I could not be happier. I'm back in the U.S., my home.